| | |
| --- | --- |
| omegaman | 02-09-2014 11:56 AM |
---
Scott Bakula Beams To NCIS Spin-off

| | |
| --- | --- |
| Roysten | 02-10-2014 10:58 AM |
---
Cool. The character sounds quite a lot like Archer actually, has he been type-cast since Enterprise? Other than Quantum Leap I'm not actually sure what else he's been up to in the last few years.
| | |
| --- | --- |
| horatio | 02-17-2014 11:54 AM |
---
I did not read the article as I was distracted by the link to a new ENT novel: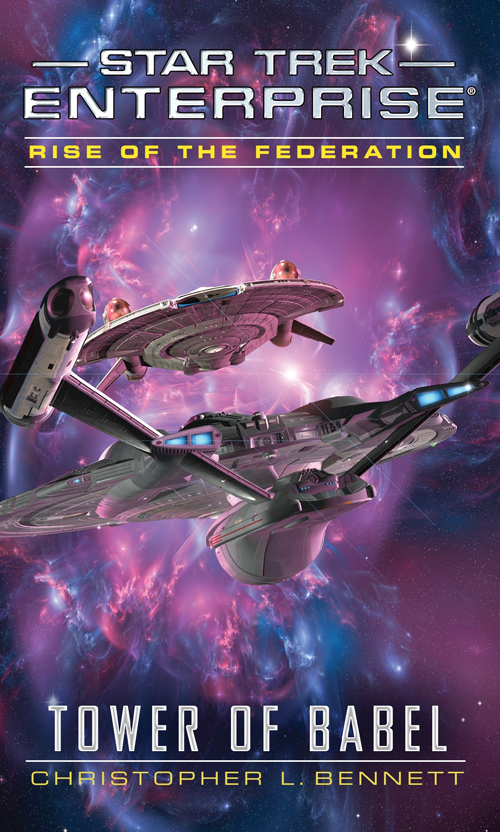 The upper ship looks like a slight variation of the NX whereas the lower ship looks like the NX class with an engineering section featured on Drexfiles back in the days while it still existed (the petaQ who forced Drexler to put his blog into the air blog should be
executed with a Varon-T disruptor
!):
| | |
| --- | --- |
| omegaman | 02-18-2014 12:21 AM |
---
Nice cover artwork
All times are GMT -8. The time now is

08:15 AM

.
Powered by vBulletin® Version 3.6.8
Copyright ©2000 - 2014, Jelsoft Enterprises Ltd.
Copyright © 2009 by Paramount Pictures. STAR TREK and all related
marks and logos are trademarks of CBS Studios Inc. All Rights Reserved.